When we team up together, your students and staff win.
A proven approach that focuses on results.
Our programs are nationally recognized for their outcomes, and our partners appreciate the value of the entire experience. We deliver the people power to provide individualized support for your students, evidence-based interventions, a data system that tracks student growth, ongoing coaching to ensure program fidelity, and the opportunity for your students to make remarkable gains.
The value of our programs.
Our programs are rooted in data and driven by an understanding that simply knowing a program "works" is not enough. Our research to practice partner, the National Science + Service Collaborative, believes a deeper understanding of how a program works and under what conditions is key to continuous improvement.
We know our programs provide value for the student. Did you know they also benefit your community? Studies show that by increasing investments in quality early childhood literacy interventions, the whole community can anticipate a return of up to $12 for every $1 invested.
Key Benefits for Becoming a Partner Site
Our programs are expanding all over the country because schools are seeing results! Helping students become stronger learners and get on track for future success is just one of the benefits. Find more benefits listed below. Interested in where our programs are right now? Check out our current program locations.
Evidence-Based Interventions
We deliver interventions as well as assessments for benchmarking and progress monitoring.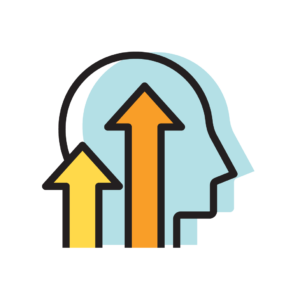 People Power
Our trained tutors follow a set schedule and support students 18-40 hours per week.
Data-Driven Outcomes
Our data system track student growth and provides real-time insight into what's working.
Coaching for Fidelity
Our team helps ensure implementation fidelity and success for your students.
Teacher Pipeline
Approximately 60% of our tutors tell us that their experience has inspired them to become educators!
Cost-Effective
Our programs provide a good value for schools and many locations pay only a nominal site fee.
Simple Steps on How to Apply to be a Site
Review the three steps to becoming a site for one of our programs. If you have questions along the way, reach out and contact us.
Reading Corps works to ensure all students can read and succeed, including those who may face educational challenges due to…
Principal Marcus Freeman of Galtier Community School in Saint Paul, Minnesota, shared an email he received from a Reading Corps…
Principal Jim Stang, of Holdingford Elementary, has had the same two tutors for the past four school years. As both…
Our Programs Work
"Of all the programs claiming to advance children's literacy, Reading Corps has the evidence."
Mary Hyde, Ph.D., Director – Research and Evaluation, Corporation for National and Community Service
Our Programs Work
"St. Charles Elementary had a Math Corps tutor from 2014-2018. When we had a Math Corps. tutor, 75.4 % of students were proficient at the MCA in 2016. Without a Math Corps tutor in 2018-19, only 65.7% of students were proficient on the MCA in 2019. St. Charles Elementary is committed to recruiting and supporting a Math Corps. tutor in our school in 2021-22 to improve our MCA scores, which we feel is correlated to the instruction from a Math Corps. Tutor."
Ryan Ihrke, Principal — St. Charles Elementary
Our Programs Work
"As a principal, finding the time and resources to put somebody in a position where they can work with a student one-on-one is really difficult and this program does it. So you get one-on-one time with individual students every day and that is priceless in my opinion."
Kelly Engman, Principal, Northeast Range School, Babbitt
Our Programs Work
"Minnesota Reading Corps is a game changer for many students. We have seen children's reading skills grow as a direct result of Reading Corps intervention work, while at the same time seeing their confidence growth displayed with the giant smiles on their faces as they are 'graduated' from the program. We are in a district with a 45% free and reduced-price lunch demographic and do not have the funding to provide adequate intervention support for all of our young learners who come to us below benchmark. Minnesota Reading Corps is one of the key cogs that allowed us to be MDE's 2016 #1 ranked school in our region in 'Reading by 3rd Grade."
Tom Otte, Principal, Pioneer Elementary School (Pierz, MN)