Behind every statistic is a student.
Insights and Energy Create Impact
There is so much data to dive into when talking about tutor impact. When students get personalized academic support and attention, they have the opportunity to build skills, achieve proficiency, and feel confident in class. With the help of our partners, we turn academic problems into possibilities!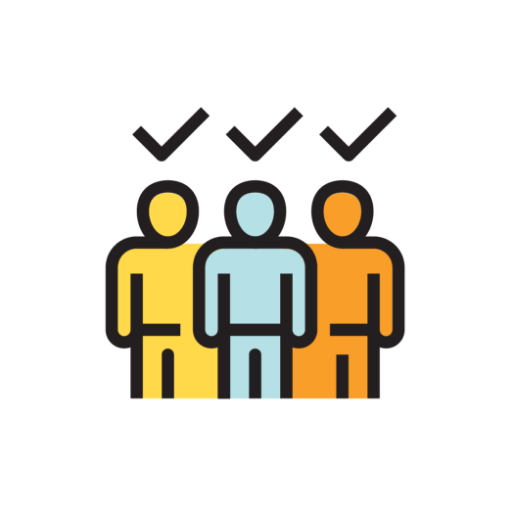 32k+
We tutored 32,000 students across the country during the 2020-2021 school year.
1 Million+
More than one million tutoring sessions happened during that school year.
2,000+
We did all of this with just over two thousand tutors focused on reading and math.
Reading Results
Students who received Reading Corps tutoring demonstrated growth in phonics, reading fluency, and oral reading fluency scores that were equivalent to an extra 50%-90% of a year of schooling. Reading Corps has currently served 275,235 students.
Learn More About Reading Corps
Math Progress
In a randomized controlled trial, 4th through 8th grade students receiving Math Corps tutoring for 90 minutes per week were 2-3 months ahead of their expected trajectory. Math Corps has currently served 35,000 students.
Learn More About Math Corps
Kindergarten Readiness
Preschoolers who received tutoring substantially outperformed their peers in all five emergent literacy outcomes assessed: letter sounds and letter names, rhyming and alliteration, and picture names. Early Learning Corps has currently served 103,305 students.
Learn More About Early Learning Corps
Research to Practice
Our programs are fueled by the National Science & Service Collaborative. The Collab drives data gathering and analysis that helps launch programs as well as provide ongoing support so these programs constantly improve. This constant evaluation and evolution is another reason our programs are so unique and successful!
Future educator gains experience with Reading Corps 
Tutoring with Minnesota Reading Corps has been a detour from Cole's original plan. Like all detours, the new route will…
Air Force Veteran Continues Her Lifetime of Service
Dana has always been passionate about serving others. After graduating from Anoka Tech, she joined the military and served in…
The Switch to Early Learning Corps 
Did you know Early Learning Corps was originally known as Pre-K Reading Corps? The program was renamed this year to…