Support students in Minnesota.
Join our team of tutors and help us be there for kids.
Minnesota is the center for all of our education programs, starting with the launch of Reading Corps in 2003. Since then, our program have expanded to support students in math and littles before they begin Kindergarten. Through the years our tutors have helped more than 300,000 children strengthen their skills. Explore our opportunities and help us support even more kids this next year!
Look for Positions in Minnesota
1,114
Tutors Mobilized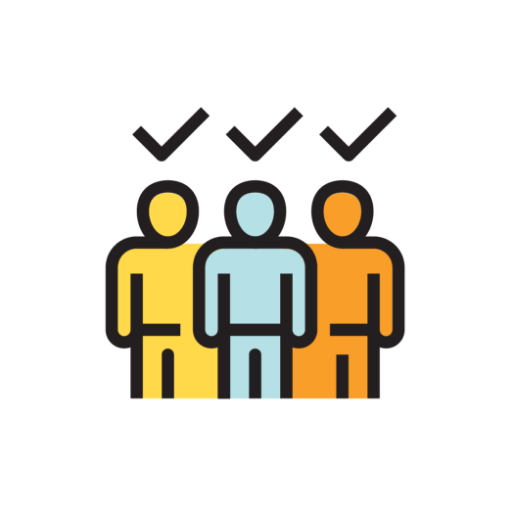 22,732
Students Served
1,046,184
Tutoring Sessions
Thank you to Our Minnesota Program Partner, ServeMinnesota.
All of our education programs receive annual support from ServeMinnesota. This is an honor as their grantees must use research-based measures of program outcomes to generate valid and reliable data that are available to ServeMinnesota for evaluation and public reporting purposes.
Programs: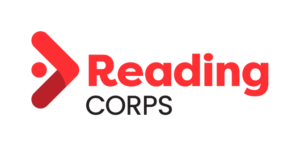 State Stats:
NAEP Proficiency Data
32% Reading Proficiency by 4th Grade
32% Math Proficiency by 8th Grade
Currently Serving Kids in the Following Communities
| Site Name | City | Zip Code |
| --- | --- | --- |
| Abinoojiyag Elementary | Onamia | 56359 |
| Academia Cesar Chavez Charter School | Saint Paul | 55119 |
| Achieve Language Academy | Saint Paul | 55119 |
| Adams Elementary | Coon Rapids | 55433 |
| Adrian Elementary School/Kid's Connection Preschool | Adrian | 56110 |
| Agamim Classical Academy | Edina | 55410 |
| Aim Academy of Science & Technology | Minneapolis | 55407 |
| Akin Road Elementary | Farmington | 55024 |
| Albany Elementary | Albany | 56307 |
| Albertville Primary | Albertville | 55301 |
| Andersen Elementary | Bayport | 55003 |
| Andover Elementary | Andover | 55304 |
| Anishinabe Academy | Minneapolis | 55406 |
| Anne Sullivan STEAM Magnet | Minneapolis | 55406 |
| Anne Sullivan STEAM Magnet (TLC) | Minneapolis | 55406 |
| Appleton | Appleton | 56208 |
| Appleton-Milan Elementary | Appleton | 56208 |
| Arlington Hills Library | Saint Paul | 55130 |
| Armatage Community School | Minneapolis | 55410 |
| Art and Science Academy | Isanti | 55040 |
| Ascension School | Minneapolis | 55411 |
| Ascension School (TLC) | Minneapolis | 55411 |
| Aspen Academy | Savage | 55378 |
| Atwater Cosmos Grove City Early Childhood/Elementary | Atwater | 56209 |
| Aubrey Della Early Childhood Development Center - PICA Head Start | Brooklyn Center | 55429 |
| Avon Elementary | Avon | 56310 |
| Babbitt Elementary | Babbitt | 55706 |
| Bamber Valley Elementary | Rochester | 55902 |
| Bancroft Community School | Minneapolis | 55407 |
| Barack & Michelle Obama Elementary | Saint Paul | 55104 |
| Barnum Elementary | Barnum | 55707 |
| Barnum High School | Barnum | 55707 |
| Barton Community School | Minneapolis | 55409 |
| Basswood Elementary | Maple Grove | 55311 |
| Battle Lake Elementary | Battle Lake | 56515 |
| Bayview Elementary | Waconia | 55387 |
| Becker Early Childhood Family Education | Becker | 55308 |
| Becker Intermediate | Becker | 55308 |
| Becker Primary School | Becker | 55308 |
| Belgrade-Brooten-Elrosa Elementary | Brooten | 56316 |
| Bemidji Middle | Bemidji | 56601 |
| Benjamin E. Mays IB World School (TLC) | Saint Paul | 55103 |
| Benson | Benson | 56215 |
| Benson VPK | Benson | 56215 |
| Bertha Elementary | Bertha | 56437 |
| Bethune Arts Magnet | Minneapolis | 55411 |
| Big Woods Elementary | Saint Michael | 55376 |
| Big Woods Elementary SYT | Saint Michael | 55376 |
| Bigfork Elementary | Bigfork | 56628 |
| Birch Lake Elementary | White Bear Lake | 55110 |
| Bishop Elementary | Rochester | 55901 |
| Blue Earth Area Elementary | Blue Earth | 56013 |
| Blue Heron Elementary | Lino Lakes | 55014 |
| Bluff Creek Elementary | Chanhassen | 55317 |
| Bluff View Elementary | Lake City | 55041 |
| BOLD School Readiness | Olivia | 56277 |
| Bonner Elementary | Stewartville | 55976 |
| Braham Area Elementary | Braham | 55006 |
| Brandon Elementary | Brandon | 56315 |
| Breckenridge Elementary | Breckenridge | 56520 |
| Bridges Community School | North Mankato | 56003 |
| Bridgewater Elementary | Northfield | 55057 |
| Brimhall Elementary | Roseville | 55113 |
| Brooklyn Center Elementary STEAM | Brooklyn Center | 55430 |
| Brookside Elementary | Ramsey | 55303 |
| Brookview Elementary | Woodbury | 55129 |
| Browns Valley Elementary/Little T-Birds Preschool | Browns Valley | 56219 |
| Bryn Mawr Community School | Minneapolis | 55405 |
| Burnside Elementary | Red Wing | 55066 |
| Burroughs Community School | Minneapolis | 55419 |
| Byron Intermediate School | Byron | 55920 |
| Byron Primary | Byron | 55920 |
| C-I Online | Cambridge | 55008 |
| Caledonia Elementary | Caledonia | 55921 |
| Cambridge Intermediate | Cambridge | 55008 |
| Cambridge Primary | Cambridge | 55008 |
| Canby | Canby | 56220 |
| Cannon Falls Elementary | Cannon Falls | 55009 |
| Cannon Falls Elementary SYT | Cannon Falls | 55009 |
| Carlos Elementary | Carlos | 56319 |
| Carol Matheys Center for Children and Families | Oakdale | 55128 |
| Carver Elementary | Maplewood | 55119 |
| Cedar Center ACCAP | Oak Grove | 55011 |
| Cedar Creek Elementary School | Cedar | 55011 |
| Cedar Mountain Elementary | Franklin | 55333 |
| Centennial Elementary | Circle Pines | 55014 |
| Centerville Elementary | Centerville | 55038 |
| Central Elementary | Norwood Young America | 55368 |
| Central Park Elementary | Roseville | 55113 |
| Century Middle School | Lakeville | 55044 |
| Champlin/Brooklyn Park Academy | Champlin | 55316 |
| Chanhassen Elementary | Chanhassen | 55317 |
| Chatfield Elementary | Chatfield | 55923 |
| Cherokee Heights Elementary | Saint Paul | 55107 |
| Cherry View Elementary | Lakeville | 55044 |
| Chokio-Alberta Elementary/Chokio Alberta School Readines | Chokio | 56207 |
| Christina Huddleston Elementary | Lakeville | 55044 |
| Churchill Elementary | Rochester | 55906 |
| Cityview Community School | Minneapolis | 55412 |
| Clearbrook-Gonvick Elementary School | Clearbrook | 56634 |
| Clearview Elementary | Clear Lake | 55319 |
| Clinton-Graceville-Beardsley Elementary/Collaborative | Clinton | 56225 |
| Cloquet Middle/High School | Cloquet | 55720 |
| Clover Ridge Elementary | Chaska | 55318 |
| Cohasset Elementary | Cohasset | 55721 |
| Cold Spring Elementary | Cold Spring | 56320 |
| College Preparatory Elementary | Saint Paul | 55102 |
| Cologne | Cologne | 55322 |
| Cologne Academy | Cologne | 55322 |
| Columbus Elementary | Columbus | 55025 |
| Colvill Family Center | Red Wing | 55066 |
| Como Park Elementary | Saint Paul | 55117 |
| Concord Elementary | Edina | 55424 |
| Congdon Park Elementary | Duluth | 55812 |
| Cornelia Elementary | Edina | 55435 |
| Cottage Grove Elementary | Cottage Grove | 55016 |
| Countryside Elementary | Edina | 55436 |
| Cowern Elementary | North Saint Paul | 55109 |
| Creative Arts Secondary School | Saint Paul | 55101 |
| Creek Valley Elementary | Edina | 55439 |
| Crest View Elementary | Brooklyn Park | 55443 |
| Crestview Elementary | Cottage Grove | 55016 |
| Crooked Lake Elementary | Andover | 55303 |
| Crosslake Community School | Crosslake | 56442 |
| Crosslake Community School - Online | Crosslake | 56442 |
| Crossroads Elementary | Saint Paul | 55117 |
| Dayton Elementary | Dayton | 55327 |
| Delano Elementary | Delano | 55328 |
| Delano High School | Delano | 55328 |
| Delano Intermediate School | Delano | 55328 |
| Dilworth-Glyndon-Felton Elementary | Dilworth | 56529 |
| Discovery Community Elementary | Waite Park | 56387 |
| Discovery Elementary | Buffalo | 55313 |
| Discovery Place Preschool (Jackson St.) | Jackson | 56143 |
| Discovery Place Preschool (Milwaukee St.) | Lakefield | 56150 |
| Discovery Woods | Brainerd | 56401 |
| District 191 Virtual Academy | Burnsville | 55337 |
| Dorothy Dodds Elementary | Moorhead | 56560 |
| Dowling Community School | Minneapolis | 55406 |
| Dowling Community School SYT | Minneapolis | 55406 |
| Eagle Heights Spanish Immersion | Eden Prairie | 55347 |
| East Central Elementary | Finlayson | 55735 |
| East Rapids Elementary School | Grand Rapids | 55744 |
| Eastview Education Center | Monticello | 55362 |
| Eastview Elementary | Lakeville | 55044 |
| Eden Valley Elementary | Eden Valley | 55329 |
| Edgerton Elementary | Maplewood | 55117 |
| Edina Elementary Virtual Pathway | Edina | 55436 |
| Edward Neill Elementary | Burnsville | 55337 |
| Edward Neill Elementary SYT | Burnsville | 55337 |
| Eisenhower Elementary | Coon Rapids | 55448 |
| EJK Tester PreK (PreK) | Minneapolis | 55404 |
| Ellen Hopkins Elementary | Moorhead | 56560 |
| Elton Hills Elementary | Rochester | 55901 |
| Emerson Dual Language Magnet | Minneapolis | 55403 |
| Emmet D. Williams Elementary | Shoreview | 55126 |
| Enlighten Academy Charter School | St. Paul | 55106 |
| Evansville Elementary | Evansville | 56326 |
| Evergreen Park | Brooklyn Center | 55430 |
| FAIR School Pilgrim Lane (K3) | Plymouth | 55441 |
| FAIR School Pilgrim Lane | Plymouth | 55441 |
| Falcon Heights Elementary | Falcon Heights | 55113 |
| Falcon Ridge Elementary | New Prague | 56071 |
| Family Development Center (FDC) ACCAP | Coon Rapids | 55433 |
| Faribault Middle School | Faribault | 55021 |
| Farmington Elementary | Farmington | 55024 |
| Fernbrook Elementary | Maple Grove | 55369 |
| Fertile-Beltrami Elementary | Fertile | 56540 |
| Field Community School | Minneapolis | 55419 |
| Fieldstone Elementary | Saint Michael | 55376 |
| Fieldstone Elementary SYT | Saint Michael | 55376 |
| FIT Academy | Apple Valley | 55124 |
| Five Hawks Elementary | Prior Lake | 55372 |
| Foley Elementary | Foley | 56329 |
| Folwell Community School | Minneapolis | 55407 |
| Folwell Elementary | Rochester | 55902 |
| Forest Elementary | Crystal | 55428 |
| Forest Hills Elementary | Eden Prairie | 55346 |
| Forest Lake Area Schools Education Center | Forest Lake | 55025 |
| Forest Lake Elementary | Forest Lake | 55025 |
| Forest View Elementary | Forest Lake | 55025 |
| Franklin Elementary | Rochester | 55904 |
| Franklin STEAM Magnet Middle School | Minneapolis | 55411 |
| Fraser - PICA Head Start | Minneapolis | 55411 |
| Fridley Middle | Fridley | 55432 |
| Friendship Academy of the Arts - Intermediate | Minneapolis | 55406 |
| Friendship Academy of the Arts - Primary | Minneapolis | 55406 |
| Frost Lake Elementary | Saint Paul | 55106 |
| Gage Elementary | Rochester | 55901 |
| Garfield Elementary | Garfield | 56332 |
| Garlough Environmental Magnet School | West Saint Paul | 55118 |
| Gateway Stem Academy | Burnsville | 55337 |
| Gatewood Elementary | Minnetonka | 55343 |
| George W. Gibbs Elementary | Rochester | 55901 |
| GFW Elementary | Gibbon | 55335 |
| Gideon Pond Elementary | Burnsville | 55337 |
| Glendale - PICA Head Start | Minneapolis | 55414 |
| Glendale Elementary School | Savage | 55378 |
| Goodhue Public School | Goodhue | 55027 |
| Goodview Elementary | Winona | 55987 |
| Gordon Bailey Elementary | Woodbury | 55129 |
| Granada Huntley East Chain | Granada | 56039 |
| Great River Elementary School | Saint Paul | 55108 |
| Green Central Dual Language Magnet | Minneapolis | 55408 |
| Greenvale Park Elementary | Northfield | 55057 |
| Hale Community School | Minneapolis | 55417 |
| Hall STEM Academy | Minneapolis | 55411 |
| Halverson Elementary | Albert Lea | 56007 |
| Hamilton Elementary | Coon Rapids | 55433 |
| Hamilton Ridge Elementary | Savage | 55378 |
| Hancock Preschool/Elementary | Hancock | 56244 |
| Hand in Hand Preschool | Northfield | 55057 |
| Hanover Elementary School | Hanover | 55341 |
| Harriet Bishop Elementary | Savage | 55378 |
| Hartley Elementary | Waseca | 56093 |
| Hassan Elementary | Rogers | 55374 |
| Hawley Elementary | Hawley | 56549 |
| Hawthorne Elementary | Albert Lea | 56007 |
| Hayes Elementary | Fridley | 55432 |
| Heart of the Lakes Elementary | Perham | 56573 |
| Heights ACCAP | Columbia Heights | 55421 |
| Helen H Taylor - PICA Head Start | Golden Valley | 55422 |
| Henning Elementary | Henning | 56551 |
| Herman Norcross Community School/Herman Norcross Elementary | Herman | 56248 |
| Hermantown Elementary | Hermantown | 55811 |
| Hiawatha Academies - Kingfield | Minneapolis | 55409-1579 |
| Hiawatha Academies - Northrop | Minneapolis | 55407 |
| Hiawatha Community School Hiawatha Campus | Minneapolis | 55406 |
| Hiawatha Community School Howe Campus | Minneapolis | 55406 |
| Hibbing High School | Hibbing | 55746 |
| Hidden Oaks Middle School | Prior Lake | 55372 |
| Hidden River Middle School | Saint Paul | 55105 |
| Hidden Valley Elementary | Savage | 55378 |
| Highland Park Elementary | Saint Paul | 55116 |
| Highlands Elementary | Edina | 55436 |
| Highwood Hills Elementary | Saint Paul | 55119 |
| Hill City Elementary | Hill City | 55748 |
| Hillcrest Community School | Bloomington | 55431 |
| Hills-Beaver Creek Elementary | Beaver Creek | 56116 |
| Hilltop Elementary | Henderson | 56044 |
| Hinckley Elementary | Hinckley | 55037 |
| Hmong International Academy | Minneapolis | 55411 |
| Holdingford Elementary (K3) | Holdingford | 56340 |
| Homecroft Elementary | Duluth | 55803 |
| Homecroft Elementary PreK | Duluth | 55803 |
| Hoover Elementary | North Mankato | 56003 |
| Hope Community Academy | Saint Paul | 55130 |
| Horace Mann School | Saint Paul | 55116 |
| Horace May Elementary | Bemidji | 56601 |
| Horizon Science Academy Twin Cities | Richfield | 55423 |
| Hugo Elementary | Hugo | 55038 |
| Humphrey Elementary School | Waverly | 55390 |
| IJ Holton Intermediate School | Austin | 55912 |
| Independence Elementary | Big Lake | 55309 |
| Innovation Science and Technology Academy | Brooklyn Park | 55445 |
| International Spanish Language Academy | Edina | 55439 |
| Isanti Intermediate | Isanti | 55040 |
| Isanti Primary | Isanti | 55040 |
| J. W. Smith Elementary | Bemidji | 56601 |
| Jackson Head Start | Jackson | 56143 |
| Jaguar Kid Connection | Brooten | 56316 |
| James Knoll Elementary | Ortonville | 56278 |
| Jeffers Pond Elementary School | Prior Lake | 55372 |
| Jefferson Elementary | Faribault | 55021 |
| Jefferson Global Studies and Humanities Magnet | Minneapolis | 55405 |
| Jenny Lind Community School | Minneapolis | 55430 |
| Jie Ming Mandarin Immersion Academy | Saint Paul | 55116 |
| JJ Hill Montessori | Saint Paul | 55104 |
| John F. Kennedy Elementary | Lakeville | 55044 |
| Johnsville Elementary | Blaine | 55434 |
| Jonathan Elementary | Chaska | 55318 |
| Jordan Elementary | Jordan | 55352 |
| Justice Alan Page Elementary | Maplewood | 55109 |
| JWP Elementary | Janesville | 56048 |
| Kaleidoscope Charter School | Otsego | 55301 |
| Kandiyohi County Area Family YMCA Early Learning Center Spicer | Spicer | 56288 |
| Kaposia Education Center | South Saint Paul | 55075 |
| Kasson-Mantorville Elementary | Kasson | 55944 |
| Kato Public Charter School | Mankato | 56001 |
| Kennedy Community School | Saint Joseph | 56374 |
| Kennedy Elementary | Mankato | 56001 |
| Kennedy Elementary/Cardinal Kids | Willmar | 56201 |
| Kenwood Community School | Minneapolis | 55405 |
| Kenwood Trail Middle School | Lakeville | 55044 |
| Kenyon Wanamingo Elementary | Wanamingo | 55983 |
| Kerkhoven | Kerkhoven | 56252 |
| Kids Adventure Preschool | Perham | 56573 |
| King Elementary | Deer River | 56636 |
| L'etoile du Nord | Saint Paul | 55106 |
| La Academia | Chaska | 55318 |
| La ola del lago Spanish Immersion | Prior Lake | 55372 |
| Lake Crystal Wellcome Memorial Elementary | Lake Crystal | 56055 |
| Lake Elmo Elementary | Lake Elmo | 55042 |
| Lake Harriet Lower Community School | Minneapolis | 55410 |
| Lake Harriet Upper Community School | Minneapolis | 55410 |
| Lake Nokomis - Keewaydin Community School | Minneapolis | 55417 |
| Lake Nokomis - Wenonah Community School | Minneapolis | 55417 |
| Lake Park Audubon Elementary/School Readiness Preschool | Audubon | 56511 |
| Lake Ripley Elementary | Litchfield | 55355 |
| Lake Superior Zoo School | Duluth | 55807 |
| Lakeaires Elementary | White Bear Lake | 55110 |
| Lakeland Elementary School | Willmar | 56201 |
| Lakes Head Start | Forest Lake | 55025 |
| Lakeside Elementary | Silver Lake | 55381 |
| Laketown Elementary | Waconia | 55387 |
| Lakeview Elementary | Cottonwood | 56229 |
| Lakeview Elementary (TLC) | Robbinsdale | 55422 |
| Lakewood Elementary | Duluth | 55804 |
| Laura Jeffrey Academy Charter | Saint Paul | 55105 |
| Laura MacArthur Elementary | Duluth | 55807 |
| Laura MacArthur PreK | Duluth | 55807 |
| Le Center Elementary and Middle | Le Center | 56057 |
| Legacy of Dr. Josie R. Johnson Montessori School | Minneapolis | 55430 |
| LeRoy Elementary | Le Roy | 55951 |
| Lester Prairie Elementary | Lester Prairie | 55354 |
| Lexington Kids Christian Child Care | Saint Paul | 55104 |
| Liberty Elementary | Big Lake | 55309 |
| Lily Lake Elementary | Stillwater | 55082 |
| Lincoln Center | South Saint Paul | 55075 |
| Lincoln Elementary (Bemidji) | Bemidji | 56601 |
| Lincoln Elementary | White Bear Lake | 55110 |
| Lincoln K-8 Choice Elementary | Rochester | 55904 |
| Lindgren Early Learning Center-SCSU | Saint Cloud | 56301 |
| Lino Lakes Elementary | Lino Lakes | 55014 |
| Linwood Elementary | Wyoming | 55092 |
| Listos Preschool and Childcare | Rochester | 55906 |
| Litchfield Head Start | Litchfield | 55355 |
| Little Giants (Le Sueur) | Le Sueur | 56058 |
| Little Mountain Elementary | Monticello | 55362 |
| Long Prairie- Grey Eagle Elementary (TLC) | Long Prairie | 56347 |
| Longfellow Elementary | Rochester | 55904 |
| Longfellow High School | Minneapolis | 55406 |
| Lonsdale Elementary | Lonsdale | 55046 |
| Loring Community School | Minneapolis | 55412 |
| Lowell Early Childhood Center | Duluth | 55811 |
| Lowell Elementary | Duluth | 55811 |
| Lucy Craft Laney Community School | Minneapolis | 55412 |
| Lyle Elementary | Lyle | 55953 |
| Lyle Pre-K | Lyle | 55953 |
| Lynd Public School | Lynd | 56157 |
| Lyndale Community School | Minneapolis | 55408 |
| Mabel-Canton Elementary | Mabel | 55954 |
| MACCRAY Elementary School | Clara City | 56222 |
| Madelia Elementary | Madelia | 56062 |
| Madison 1 | Madison | 56256 |
| Madison Elementary | Blaine | 55434 |
| Madison Elementary (TLC) | Saint Cloud | 56303 |
| Magelssen Elementary | Fosston | 56542 |
| Maple Lake Elementary | Maple Lake | 55358 |
| Marcy Arts Magnet | Minneapolis | 55414 |
| Matoska International | White Bear Lake | 55110 |
| Matoska International SYT | White Bear Lake | 55110 |
| Maxfield Elementary School | Saint Paul | 55104 |
| Maxfield Elementary School (TLC) | Saint Paul | 55104 |
| McGregor Elementary | McGregor | 55760 |
| McKinley Early Childhood Center | Faribault | 55021 |
| McKinley Elementary | Ham Lake | 55304 |
| McKnight - PICA Head Start | Minneapolis | 55409 |
| Meadow Lake Elementary | New Hope | 55428 |
| Meadowvale Elementary | Elk River | 55330 |
| Meadowview Elementary | Farmington | 55024 |
| Medford Elementary | Medford | 55049 |
| Melrose Elementary | Melrose | 56352 |
| Mendota Elementary | Mendota Heights | 55118 |
| Middleton Elementary | Woodbury | 55125 |
| Midway | Saint Paul | 55104 |
| Milaca Elementary | Milaca | 56353 |
| Miltona Elementary | Miltona | 56354 |
| Minneota Elementary | Minneota | 56264 |
| Minnesota Transitions Secondary | Minneapolis | 55406 |
| Minnewaska Area Elementary | Glenwood | 56334 |
| Mississippi Elementary | Coon Rapids | 55433 |
| Mississippi Heights Elementary | Sauk Rapids | 56379 |
| MMN Elementary | Madison | 56256 |
| Monroe Elementary | North Mankato | 56003 |
| Montevideo | Montevideo | 56265 |
| Montgomery Elementary/Middle/School Readiness | Montgomery | 56069 |
| Montgomery Elementary/Middle/School Readiness SYT | Montgomery | 56069 |
| Monticello Nature-Based Elementary | Monticello | 55362 |
| Mora Elementary | Mora | 55051 |
| Moreland Art/Health Science Magnet/Moreland Elementary | West Saint Paul | 55118 |
| Morris Area Elementary | Morris | 56267 |
| Morris Bye Elementary | Coon Rapids | 55433 |
| Morris Schools ECFE | Morris | 56267 |
| Murdock Elementary (KMS) | Murdock | 56271 |
| Murray Co. Central Elementary | Slayton | 56172 |
| Myers-Wilkins Elementary | Duluth | 55805 |
| Nasha Shkola Charter School | Golden Valley | 55422 |
| Neill Elementary | Crystal | 55427 |
| Nellie Stone Johnson Community School | Minneapolis | 55411 |
| Nellie Stone Johnson Community School (TLC) | Minneapolis | 55411 |
| Nerstrand Charter School | Nerstrand | 55053 |
| Nett Lake Elementary | Nett Lake | 55772 |
| Neveln Elementary | Austin | 55912 |
| New City Charter | Minneapolis | 55413 |
| New Hope YMCA Early Childhood Learning Center | New Hope | 55427 |
| New Ulm Middle School | New Ulm | 56073 |
| Newport Elementary | Newport | 55055 |
| Nicollet Elementary | Nicollet | 56074 |
| Noble Elementary | Golden Valley | 55422 |
| Nokomis Montessori Magnet South Campus | Saint Paul | 55106 |
| Normandale French Immersion | Edina | 55424 |
| Normandale Hills Elementary | Bloomington | 55437 |
| North Park School for Innovation | Fridley | 55432 |
| North Star Early Childhood | Minneapolis | 55411 |
| North Star Elementary School | Hugo | 55038 |
| North Trail Elementary | Farmington | 55024 |
| Northeast - PICA Head Start | Minneapolis | 55413 |
| Northern Elementary | Bemidji | 56601 |
| Northland Community School | Remer | 56672 |
| Northome Elementary | Northome | 56661 |
| Northport Elementary School | Brooklyn Center | 55429 |
| Northside Elementary | Benson | 56215 |
| Northwinds Elementary | Buffalo | 55313 |
| Norwood Young America PreK | Norwood Young America | 55368 |
| NRHEG Elementary/Preschool | Ellendale | 56026 |
| Nuevas Fronteras | Saint Paul Park | 55071 |
| Oak Grove Elementary | Bloomington | 55431 |
| Oak Hill Community School | Saint Cloud | 56301 |
| Oak Hills Elementary | Lakeville | 55044 |
| Oak Point Elementary | Eden Prairie | 55347 |
| Oak Ridge Early Learning Center | Sartell | 56377 |
| Oak View Elementary | Maple Grove | 55369 |
| Oakdale ACCAP | Oakdale | 55128 |
| Ogilvie Early Childhood | Ogilvie | 56358 |
| Ogilvie Elementary | Ogilvie | 56358 |
| Ogilvie Middle School | Ogilvie | 56358 |
| Onamia Elementary | Onamia | 56359 |
| Oneka Elementary | Hugo | 55038 |
| Orchard Lake Elementary | Lakeville | 55044 |
| Ortonville Preschool/Headstart Collaborative | Ortonville | 56278 |
| Otsego Elementary | Otsego | 55330 |
| Otter Lake Elementary | White Bear Lake | 55110 |
| Overland Elementary | Rochester | 55901 |
| Oxbow Creek Elementary | Champlin | 55316 |
| Palmer Lake Elementary | Brooklyn Park | 55429 |
| Park Brook Elementary | Brooklyn Park | 55428 |
| Park Elementary | Le Sueur | 56058 |
| Park Place - PICA Head Start | Minneapolis | 55407 |
| Parker Elementary | Elk River | 55330 |
| Parkers Prairie Elementary | Parkers Prairie | 56361 |
| Parkview Center School | Roseville | 55113 |
| Partnership Academy | Richfield | 55423 |
| Paynesville Area Elementary | Paynesville | 56362 |
| Pearson Elementary (Wheaton)/Wheaton Elementary | Wheaton | 56296 |
| Phalen Lake Hmong Studies Magnet (TLC) | Saint Paul | 55106 |
| PICA Training Center - PICA Head Start | Minneapolis | 55409 |
| Piedmont PreK | Duluth | 55811 |
| Pike Lake Elementary | Duluth | 55811 |
| Pillager Elementary School | Pillager | 56473 |
| Pillsbury Community School | Minneapolis | 55418 |
| Pilot Knob STEM Magnet | Eagan | 55121 |
| Pine Children's Early Learning Center, LLC | Pine City | 55063 |
| Pine City Elementary | Pine City | 55063 |
| Pine Island Elementary | Pine Island | 55963 |
| Pine Meadow Elementary | Sartell | 56377 |
| Pinewood Elementary | Monticello | 55362 |
| Pioneer Elementary | Pierz | 56364 |
| Pipestone Elementary School | Pipestone | 56164 |
| Pleasantview Elementary | Sauk Rapids | 56379 |
| Pleasantview Elementary SYT | Sauk Rapids | 56379 |
| POND Center - PICA Head Start | Minneapolis | 55420 |
| Poplar Bridge Elementary | Bloomington | 55437 |
| Portland Village - PICA Head Start | Minneapolis | 55404 |
| Prairie View Elementary and Middle School | Otsego | 55301 |
| Prairie Winds Middle School | Mankato | 56001 |
| Prairie Woods Elementary | New London | 56273 |
| Pratt Community School | Minneapolis | 55414 |
| Princeton Intermediate | Princeton | 55371 |
| Princeton Middle | Princeton | 55371 |
| Princeton Primary/Intermediate (Merged Site) | Princeton | 55371 |
| Princeton Public Schools, Early Childhood | Princeton | 55371 |
| Probstfield Center for Education | Moorhead | 56560 |
| Prodeo Academy | Columbia Heights | 55421 |
| Rahn Elementary | Eagan | 55122 |
| Rainbow Child Development Center | Saint Paul | 55103 |
| Ramsey Elementary | Montevideo | 56265 |
| Ranger Academy | Forest Lake | 55025 |
| Raven Stream Elementary | New Prague | 56071 |
| Redtail Ridge Elementary | Savage | 55378 |
| Reede Gray Elementary | Redwood Falls | 56283 |
| Renville County West Elementary/ECFE | Renville | 56284 |
| Rice Elementary | Rice | 56367 |
| Rice Lake Elementary | Lino Lakes | 55014 |
| Rice Street Library | Saint Paul | 55117 |
| Richardson Elementary | North Saint Paul | 55109 |
| Richfield STEM School | Richfield | 55423 |
| Richmond Elementary | Richmond | 56368 |
| Ridgeview Elementary | Bloomington | 55438 |
| Ridgeway Community School | Houston | 55943 |
| Rippleside Elementary | Aitkin | 56431 |
| River Grove Marine Area Community School | Marine On Saint Croix | 55047 |
| Riverside Central Elementary | Rochester | 55904 |
| Riverside Elementary | Jackson | 56143 |
| Riverview Elementary | Farmington | 55024 |
| Riverview Intermediate School | Sartell | 56377 |
| Riverview West Side School of Excellence | Saint Paul | 55107 |
| Robbinsdale Middle | Robbinsdale | 55422 |
| Robbinsdale Spanish Immersion Elementary | New Hope | 55427 |
| Robert Asp Elementary | Moorhead | 56560 |
| Rockford Elementary Arts Magnet | Rockford | 55373 |
| Rockville Elementary | Rockville | 56369 |
| Rogers Elementary | Rogers | 55374 |
| Roosevelt Elementary | Faribault | 55021 |
| Rosa Parks Elementary | Mankato | 56001 |
| Roseau Elementary | Roseau | 56751 |
| Rothsay Elementary/ECFE | Rothsay | 56579 |
| RPS Online School | Rochester | 55901 |
| Rum River Elementary | Andover | 55304 |
| Rush Creek Elementary | Maple Grove | 55311 |
| Rutherford Elementary | Stillwater | 55082 |
| S. G. Reinertsen Elementary | Moorhead | 56560 |
| Saint Cloud Math and Science Academy Charter School | Saint Cloud | 56303 |
| Saint Paul City School | Saint Paul | 55103 |
| Saint Paul Music Academy | Saint Paul | 55117 |
| Saint Peter Community Childcare Center (SP3C) | Suite 125 | Peter |
| Sand Creek Elementary | Coon Rapids | 55448 |
| Sandburg Middle School | Golden Valley | 55427 |
| Sanford Education Center | Montevideo | 56265 |
| Sauk Centre Elementary | Sauk Centre | 56378 |
| Sawtooth Mountain Elementary | Grand Marais | 55604 |
| Scandia Elementary | Scandia | 55073 |
| School For All Seasons | Isanti | 55040 |
| School of Engineering-Arts at Olson | Golden Valley | 55427 |
| Sejong Academy of MN | Saint Paul | 55104 |
| Seward Montessori Magnet | Minneapolis | 55406 |
| Sheridan Dual Language Magnet | Minneapolis | 55413 |
| Shoreview YMCA Early Childhood Learning Center | Shoreview | 55126 |
| Sibley Elementary | Albert Lea | 56007 |
| Sky Oaks Elementary | Burnsville | 55337 |
| Sky Oaks Elementary SYT | Burnsville | 55337 |
| Sojourner Truth Academy | Minneapolis | 55412 |
| Sojourner Truth Academy (TLC) | Minneapolis | 55412 |
| Solway Elementary | Solway | 56678 |
| Sonnesyn Elementary (TLC) | New Hope | 55427 |
| South Branch - PICA Head Start | Richfield | 55423 |
| South Elementary | Saint Peter | 56082 |
| South Terrace Elementary/Carlton School Readiness | Carlton | 55718 |
| South View Middle School | Edina | 55424 |
| Southgate Elementary | Austin | 55912 |
| Southland Elementary | Adams | 55909 |
| Southside Family Charter School | Minneapolis | 55419 |
| Southview Elementary | Waconia | 55387 |
| Southwood - PICA Head Start | Bloomington | 55437 |
| Spring Creek Elementary | Northfield | 55057 |
| Spring Grove Elementary | Spring Grove | 55974 |
| Springfield Elementary | Springfield | 56087 |
| St. Anthony Community Services | Saint Anthony | 55418 |
| St. Anthony Park Elementary | Saint Paul | 55108 |
| St. Bernard's School | Thief River Falls | 56701 |
| St. Charles Borromeo Catholic School | Saint Anthony | 55418 |
| St. Charles Elementary | Saint Charles | 55972 |
| St. Joseph's School | Moorhead | 56560 |
| St. Mary's School | Tracy | 56175 |
| St. Michael Elementary | Saint Michael | 55376 |
| St. Philip's School | Bemidji | 56601 |
| St. Thomas More | St Paul | 55105 |
| Staples-Motley Elementary | Staples | 56479 |
| Star of the North Academy | East Bethel | 55011 |
| Stillwater ACCAP | Stillwater | 55082 |
| Stonebridge Elementary | Stillwater | 55082 |
| Stonebridge World School | Minneapolis | 55419 |
| StormHawks Preschool | Chaska | 55318 |
| Stowe Elementary | Duluth | 55808 |
| Stowe PreK | Duluth | 55808 |
| Stride Academy Charter School | Saint Cloud | 56301 |
| Success Academy | Saint Cloud | 56303 |
| Sun Path Elementary | Shakopee | 55379 |
| Sunnyside Elementary | Red Wing | 55066 |
| Sunrise Elementary School | Blaine | 55449 |
| Sunrise River Elementary | North Branch | 55056 |
| Sunset Terrace Elementary | Rochester | 55901 |
| Swan River Montessori Charter School | Monticello | 55362 |
| Swanville Elementary | Swanville | 56382 |
| Talahi Community School | Saint Cloud | 56304 |
| Tatanka Elementary | Buffalo | 55313 |
| TEAM Academy | Waseca | 56093 |
| The FAIR School Crystal | Crystal | 55422 |
| The Journey School | Saint Paul | 55104 |
| Three Rivers Head Start | Northfield | 55057 |
| Tiger Cubs Preschool | Springfield | 56087 |
| Tiger Elementary | Hutchinson | 55350 |
| Town Hall - PICA Head Start | Brooklyn Park | 55443 |
| Tracy Area Elementary | Tracy | 56175 |
| Triton Elementary School | Dodge Center | 55927 |
| Triton Middle School | Dodge Center | 55927 |
| Truman Elementary | Truman | 56088 |
| Twin Bluff School | Red Wing | 55066 |
| Twin Lakes Elementary | Elk River | 55330 |
| Twin Oaks Middle School | Prior Lake | 55372 |
| Underwood | Underwood | 56586 |
| United South Central Elementary | Wells | 56097 |
| University Ave Elementary | Blaine | 55434 |
| Upsala Elementary | Upsala | 56384 |
| Urban Academy Charter | Saint Paul | 55116 |
| Vadnais Heights Elementary | Vadnais Heights | 55127 |
| Vadnais Heights Elementary SYT | Vadnais Heights | 55127 |
| Valley Crossing Elementary | Woodbury | 55125 |
| Valley View Elementary | Columbia Heights | 55421 |
| Ventures Childcare | Northfield | 55057 |
| Verndale Area Christian Academy | Verndale | 56481 |
| Victoria Elementary | Victoria | 55386 |
| Viking Elementary | Pelican Rapids | 56572 |
| VirtualEDU | Hopkins | 55305 |
| Vista View Elementary School | Burnsville | 55337 |
| Voyager Elementary | Alexandria | 56308 |
| W.H.A. Elementary | Walker | 56484 |
| Wabasha-Kellogg Elementary | Wabasha | 55981 |
| Wabasso Elementary | Wabasso | 56293 |
| Wadena-Deer Creek Elementary | Wadena | 56482-1400 |
| Waite Park Community School | Minneapolis | 55418 |
| Warroad Elementary School | Warroad | 56763 |
| Waseca Community Education Family Education Center | Waseca | 56093 |
| Waseca Intermediate School | Waseca | 56093 |
| Washburn Elementary | Bloomington | 55431 |
| Washington Elementary | Ely | 55731 |
| Washington Kosciusko Elementary | Winona | 55987 |
| Washington Learning Center | New Ulm | 56073 |
| Washington Technology Magnet School | Saint Paul | 55117 |
| Watertown-Mayer Elementary | Watertown | 55388 |
| Waterville Elementary | Waterville | 56096 |
| Way to Grow | Minneapolis | 55405 |
| Way to Grow Preschool Pals | Minneapolis | 55412 |
| Weaver Elementary | Maplewood | 55109 |
| Webster Community School | Minneapolis | 55413 |
| Wee Saints Preschool | Saint James | 56081 |
| West Central Area North Elementary | Elbow Lake | 56531 |
| West Central Area South Elementary | Kensington | 56343 |
| West Rapids Elementary School | Grand Rapids | 55744 |
| Westwood Elementary | Zimmerman | 55398 |
| WestWood Elementary School | Prior Lake | 55372 |
| Whittier Community School | Minneapolis | 55404 |
| Wilder Child Development Center | Saint Paul | 55104 |
| William Byrne Elementary | Burnsville | 55337 |
| Willow Lane Elementary | White Bear Lake | 55110 |
| Willow River Elementary | Willow River | 55795 |
| Wilson Elementary | Anoka | 55303 |
| Windom Community School | Minneapolis | 55419 |
| Windom Head Start | Windom | 56101 |
| Winfair Elementary/Windom Early Learning Center | Windom | 56101 |
| Winsted Elementary | Winsted | 55395 |
| Woodbury Elementary | Woodbury | 55125 |
| Woodland Elementary | Alexandria | 56308 |
| World Learner School | Chaska | 55318 |
| Wyoming Elementary | Wyoming | 55092 |
| Wyoming Elementary School | Wyoming | 55092 |
| YMCA | Willmar | 56201 |
| Zimmerman Elementary | Zimmerman | 55398 |
"
I wake up every morning looking forward to the day, knowing that I'll be contributing. I am preparing the children for Kindergarten and for their years in school after that. I love what I am doing."